August Specials
AUGUST BOGO LASER HAIR REMOVAL SALE IS HERE!
BUY ONE AREA GET ONE AREA FREE!
ON LASER HAIR REMOVAL PACKAGES!
Stop wasting your Summers shaving! Let us help you start feeling confident and saving….
Glow Hair Removal Experts with Laser Powers to the rescue!
BOGO to be Hair-less for less! BUY 1 AREA GET 1 FREE!
Kybella $1200 per treatment 
Buy 2 Syringes of Juvederm XC or Voluma filler and get 20 units of Botox free! 
$150 full set eyelash extensions ($65 for 2 week fill-in, $75 for 3 week fill-in)
Purchase a PRP Package or Microneedling Package and receive a Celluma Light add-on
30% off all Youngblood and Lipsense makeup products
10% off all sunscreens
Purchase a spray tan package, 3 for $99 and get a Harper + Ari sugar cube box for free! 
Purchase a waxing package and get Harper +Ari sugar cube bottle free
Services Of The Month:
Hydrafacial Package! Get a free Hydrafacial when you buy 5!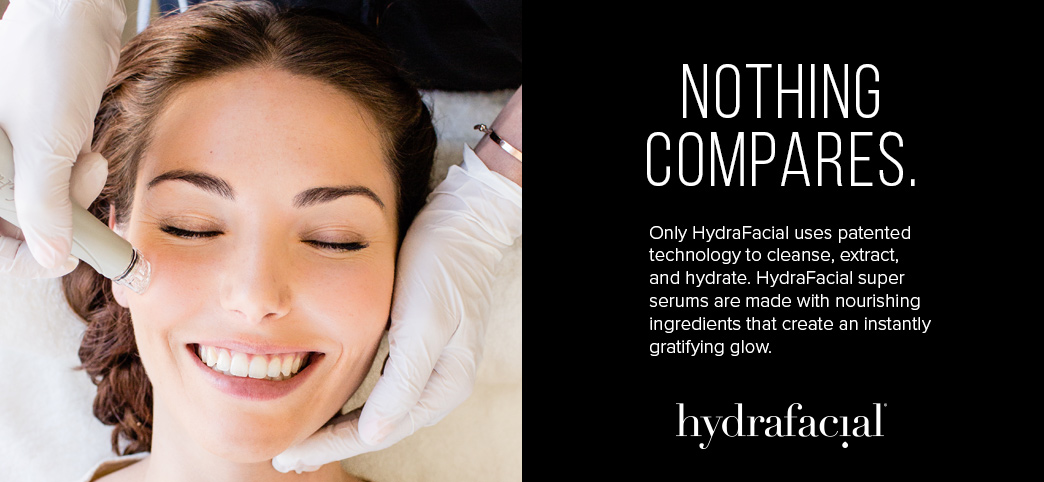 Product of the Month:
New! Glow SPF Powder!
Hydrate your skin with Skin Medica HA5 
Visit Glow's shop online tab for your favorite Skin Medica products that aren't on our shelves! Click here: https://glowsavannah.brilliantconnections.com
We're excited to announce, that we now offer a new facial service: Perk™Eye and Lip Treatments. These new express services will visibly plump, hydrate, and brighten your eye or lip area in 15-minutes with little to no irritation or downtime! You can schedule the Perk™ Treatment in addition to any HydraFacial or by itself.
Events
Mark your calendar! We would love to see you at our July Laser Day! 
YOU'RE INVITED
JOIN US FOR OUR MONTHLY OPEN HOUSE TUESDAY JULY 30th FROM 10-6! Walk-ins welcome!
Any questions about Skincare Peels, Micro-needling, Fraxel, IPL, BBL,Laser Tattoo Removal, Spider and Varicose Vein Removal and and of our services can all be answered!
Laser Day Specials:
50% off Laser Hair Removal Packages
Our Laser Techs are doing complimentary consults on Fraxel, IPL, BBL, Laser Tattoo Removal, and Spider Vein Removal and offering same-day services!
Medical Estheticians and Laser Experts are standing by to provide skincare sessions and skin analysis and answer all your questions!
Glow On The Go
All of the benefits of our award-winning Best Of Savannah services including massage, facials, Botox, spray tans, Eyelash Extensions, Dysport and fillers without the hassle: we'll come to you! Book any of our Glow at Perry Lane offerings to come to you! 20% Gratuity included for travel surcharge.
Financing Plans
We have Care Credit financing to help you get or give glow with no payments or interest for up to two years
Botox Parties
Host your own Botox party! Glow will come to you or we will host you at Glow! Get your friends together and have fun and get looking your best for less! Do you sell something? Be a #GirlBoss and sell your things and get free Botox at the same time! You supply 10 guests or more! We provide 25 units of Botox for you or give you $250 for every 10 guests! Message or call our Patient Care Concierge Jen today to get you and your friends glowing and saving! Have a party in the comfort of your own home or business and you and your friends enjoy treatment perks! You can even host a facebook group party and pre-sell Botox to friends to get $25 per guest that pre-purchases Botox or filler to use towards any service! Message us or call us at 912-303-9611 to learn more!
*minimum of 5 guests
Brilliant Distinctions Rewards And Savings On Allergan Products and Services…What A Brilliant Idea!
You are so brilliant you should be in a special club! There just happens to be one! Visit www.brilliantdistinctions.com for additional details. Look your best and save money doing it- aren't you brilliant?! Have you checked your Brilliant Distinctions® account lately?
Corporate Offer
Glow invites you to reward your staff's hard work with our luxurious and relaxing treatments. Let us pamper your employees indulging them in laser facials, massage therapy, organic scrubs and other high-end spa treatments. Our customized treatments will boost your employees' physical and mental health, improving work productivity and performance. We look forward to providing your staff with the ultimate performance incentive and advancing your corporation's ultimate goals of success. To take advantage of our executive spa treatments, call us and together we will develop a customized package that suits your objective.
Financing
Apply for Care Credit on Carecredit.com and use it to pay for your Glow treatments! So You can get the Cosmetic Procedure You want – Today! We offer Care Credit to make it easier for our patients to get the cosmetic enhancements they want-when they want them. For procedure fees from $200 to $25,000, upon request and approval, CareCredit, the leader in patient financing, has a payment plan for every body. Depending upon your procedure, you can conveniently pay over time with a No Interest or Low Interest Payment Plan that fits comfortably into your lifestyle and budget.
Applying for CareCredit is quick and easy. Apply for your CareCredit card today and choose the plan above that meets your budget and is right for you.
ONLINE APPLICATION: Go to www.carecredit.com
Fill out the patient application
Receive a decision immediately
AUTOMATED PHONE APPLICATION
Call (800) 365-8295 and follow the prompts
Receive an immediate decision!
SPA-rty! Glow Spa Parties
We want to give you a reason to bring people together! Glow MedSpa is perfect for private parties. For parties of six or more we offer birthday, bridal, girls night out, bachelorette, corporate (spoil your employees) and any other event that involves pampering or a great atmosphere! Now you, your friends, family, colleagues and business associates can enjoy the splendor of renting out Glow for all your special events, launches, and festivities. Gather at the spa to celebrate a birth, or the excitement of matrimony or simply because you want to get together with the girls. We can accommodate your needs. We are geared to host up to 15 people at one gathering, 6-12 guests enjoying treatments while the others simply relax and mingle. If you prefer to rent out the spa for the day, that's possible too! We can then pamper more people throughout the day. Please contact our Spa Coordinator for more information at contact@glowsavannah.com or by calling 912-303-9611.
We are proud to offer discounts for Military, Students and Teachers!